For pairing Ivy, you will need your Ivy and the charging dock. If you are a new user, during the registration process you will be asked to select the device you have and wish to pair to your new account. Please select Ivy and click on the "Pair Ivy" button and follow the on-screen pairing instructions.
If you are an existing Bellabeat user and already have an account, please go to the Settings page within the Bellabeat app and click on Add device and follow the on-screen instructions.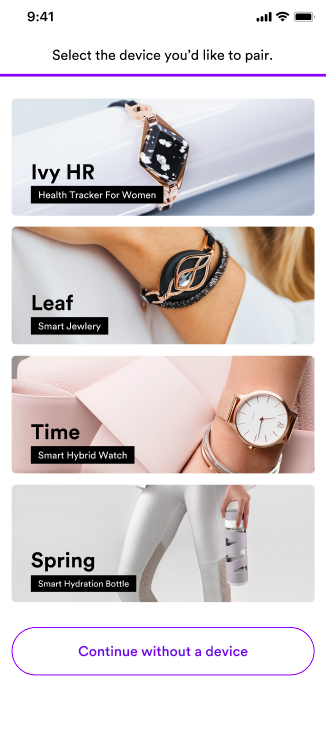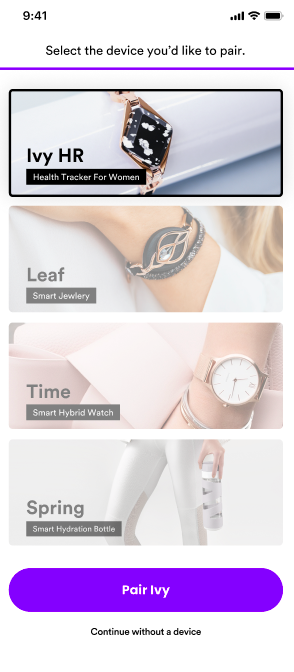 In order to activate the Ivy, place it on the charging dock. The LED light will light up in 15 seconds and start blinking which signals that the activation process has started. The app will then start the scanning process to find and pair your Ivy to your account. Make sure you have your Wi-Fi or Mobile data turned on as well as your Bluetooth.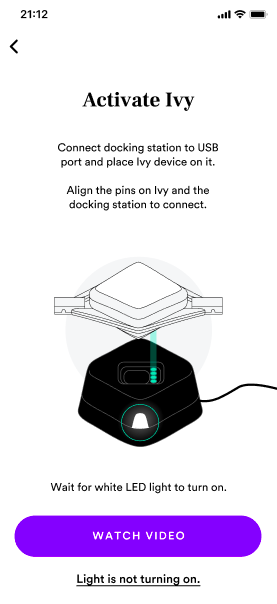 .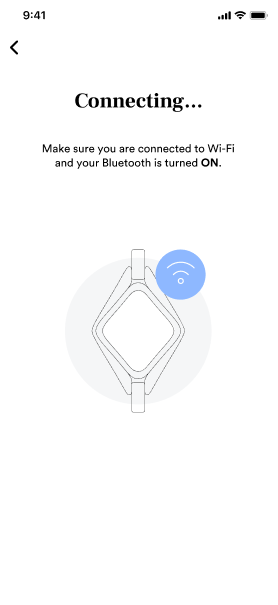 Once the Ivy has been found by the Bellabeat app, take the device off the charger and turn it over to see whether the green light is turned on. If the green light is on, please click on the "The green light is on" button once it appears on your screen.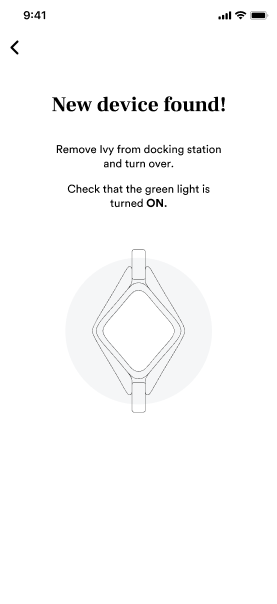 .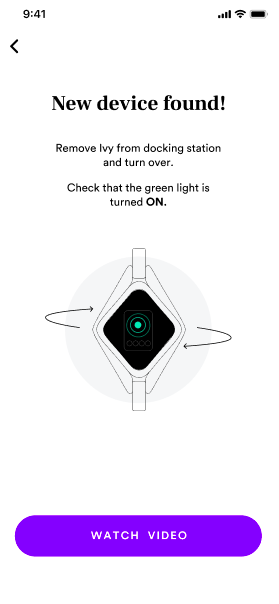 If you experience any issues with the pairing process, please refer to this article for troubleshooting help - Pairing issues with Ivy