Once you have signed up for the Bellabeat Wellness Coach Membership you will be able to see your personalized program and the additional content through the Bellabeat app.
To access the Membership, please use the same email to log into the app that you have used to sign up for the Membership, if you already have an account. In case you are a new user and have just downloaded the app, please make sure you register and create an account with the email you used to sign up for the Membership.
The Membership can be accessed through the main dashboard by selecting the Coach icon on the bottom of the screen.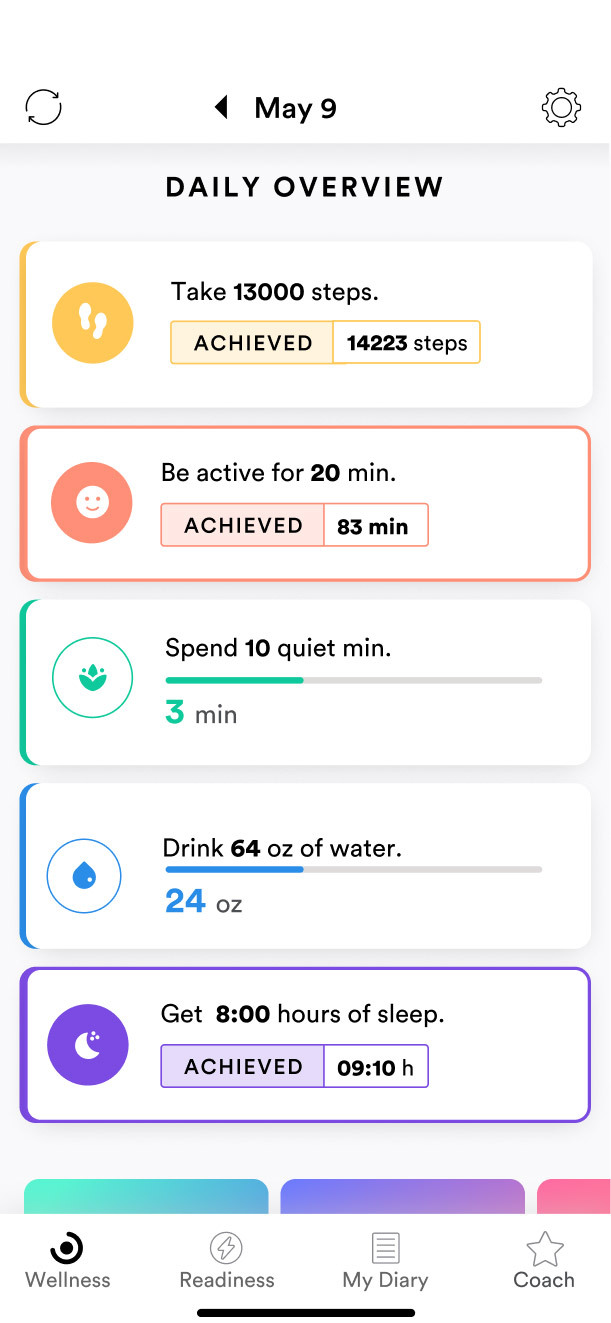 Each day a personalized program is tailored for you based on the information you input in the app (your Cycle information) and your preferences. Upon accessing the Coach section of the app for the first time, you will be asked to fill out a quiz to create a program for you to match all your needs perfectly. The Coach section of the App consists of the For You page and the Discover page.
Each day, you will receive a new Daily Plan based on your program and needs on your For You page, which includes Power Ingredients, Supplements, Workout, Mindfulness section with the meditations and breathing exercises, and a few articles that help guide you to achieving overall wellness.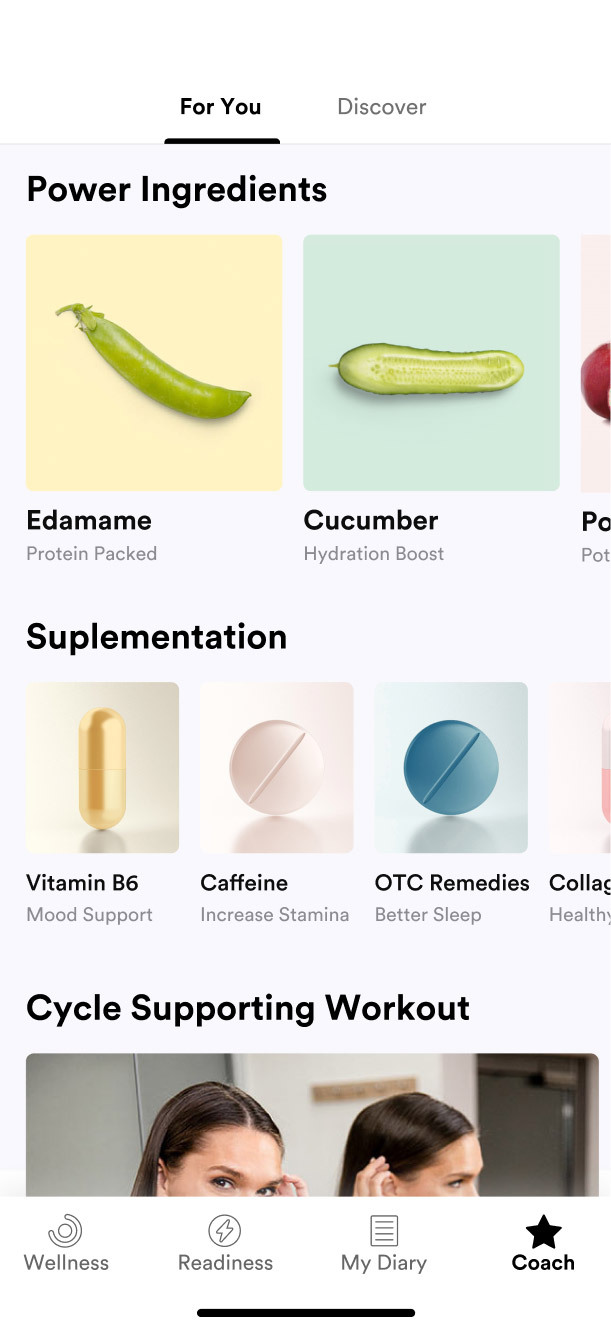 On the Discover page of the Coach section of the app, you can see our other content which is not necessarily included in your Daily Plan but you can always take a look and browse our library of content to explore more Wellness topics.