For iOS users, you might wonder how to ensure your steps data tracked by Bellabeat Leaf or Time can be displayed on your Health app. This process will help you with just that!
1. Find your Steps data in Activity (under Health Data tab, or Today tab)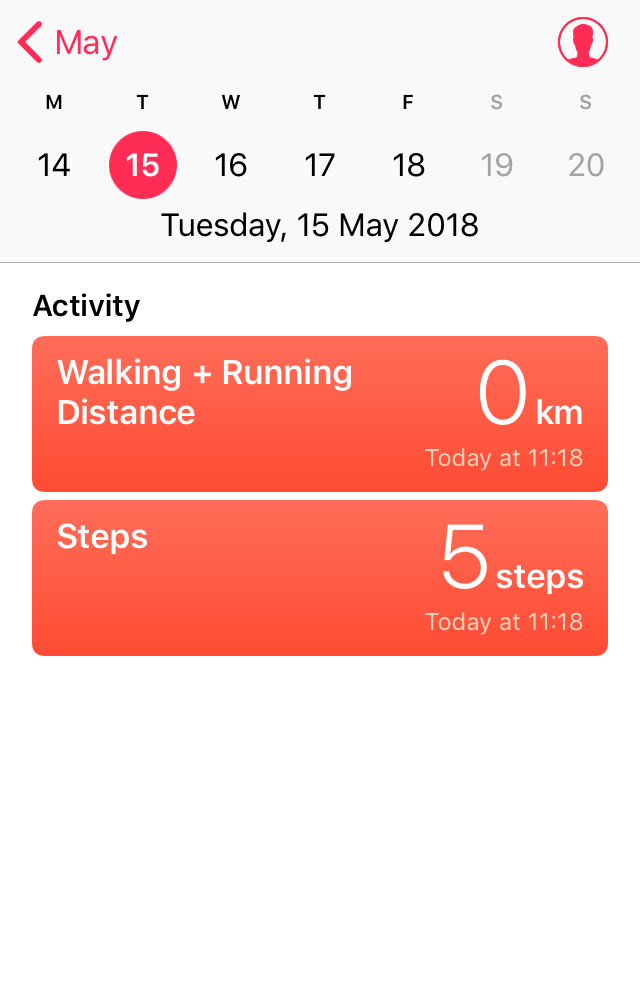 2. Once in the Steps graph, scroll down and choose Data Sources & Access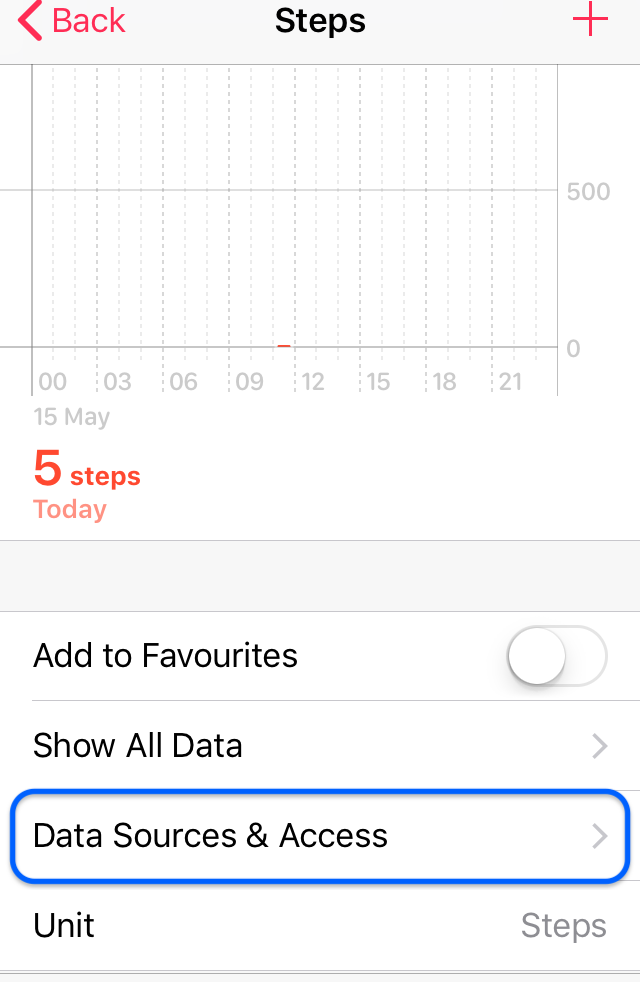 3. At the top right corner of this page, tap Edit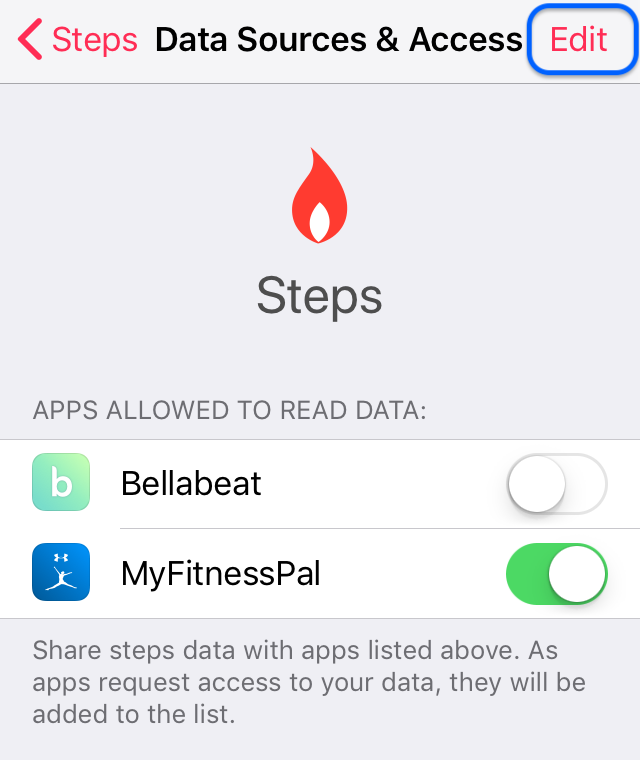 4. Under Data Sources, the list is adjustable, so you can prioritize the app from which you want to see the data first. In this case, you will move 'Bellabeat' ahead of 'iPhone' by dragging the hamburger button (little three-bar sign) that is next to it and moving it up.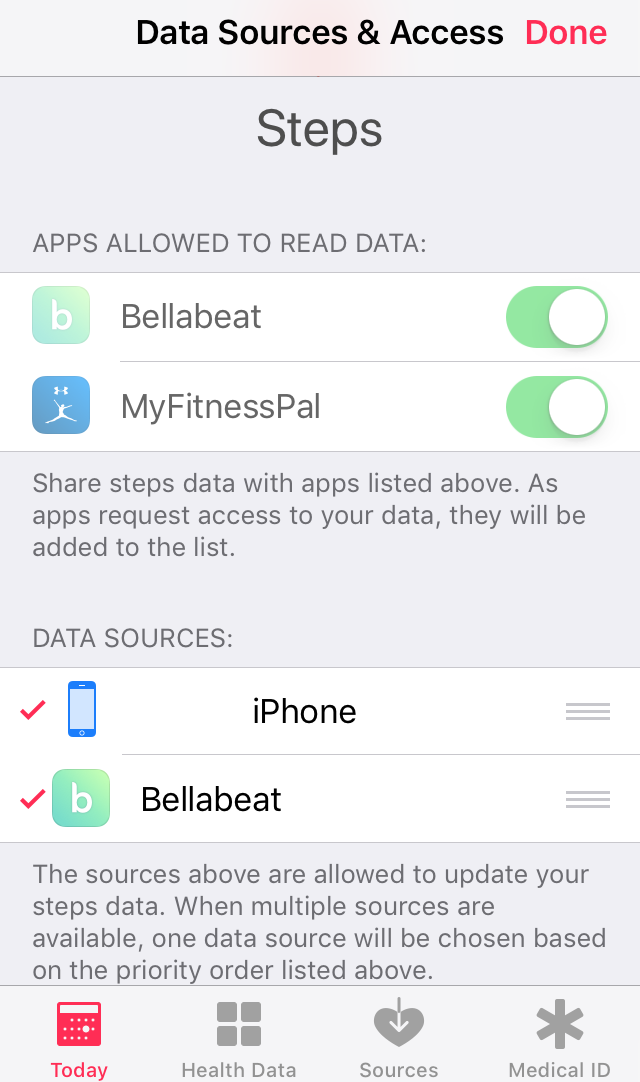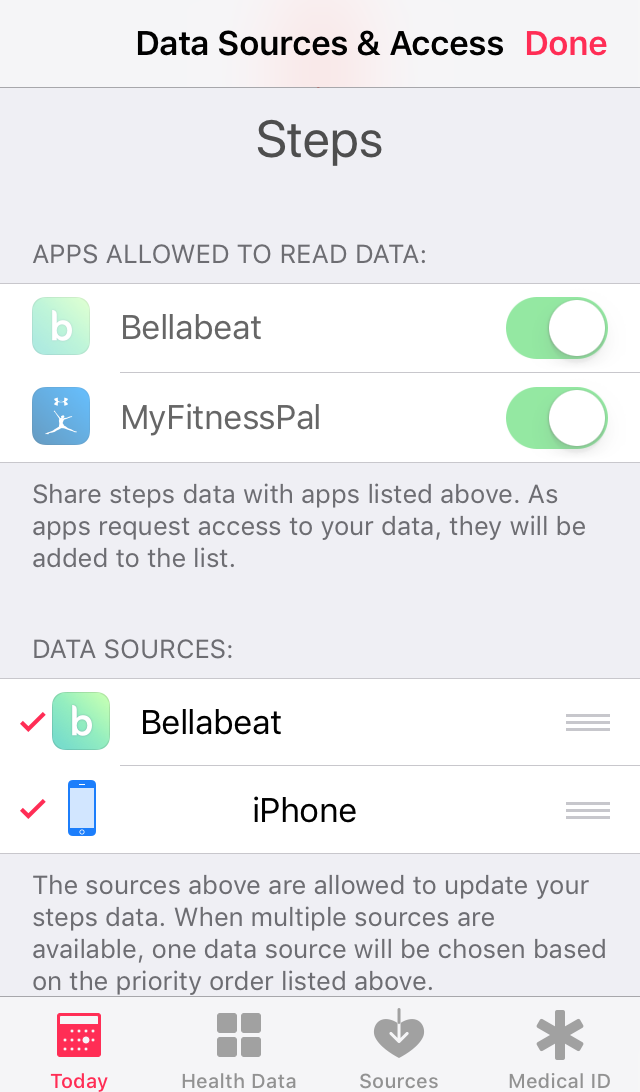 5. Tap Done when you have completed this step and you will be able to see Steps tracked from the Bellabeat app on your Apple Health.