12 - 16 weeks
The baby's heart is commonly found above the pubic bone.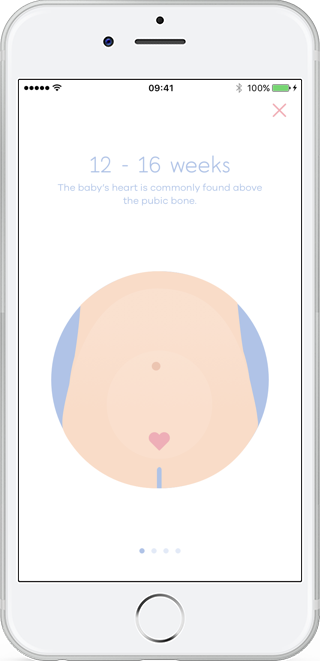 16 - 24 weeks
The baby's heart is found between the naval and pubic bone. Generally to the middle of the tummy or slightly let/right.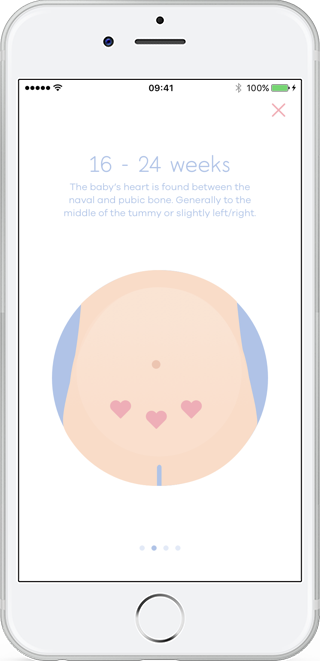 24 - 40 weeks
The baby is developed enough to move around freely. There are several places the heartbeat can be. Feel it moving to gauge where it is located.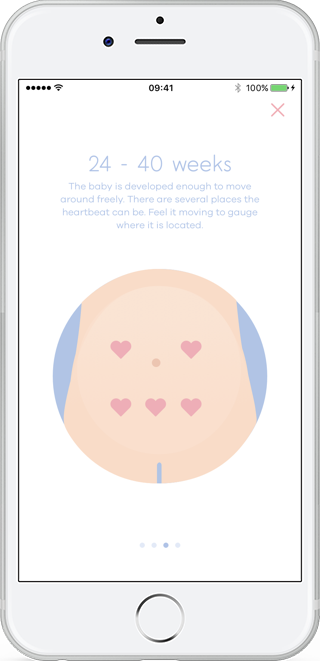 Proposed positions
If you can't find the baby at the proposed positions, look further. It could be anywhere, so be confident in your own intuition.