The quality of sound reproduction depends on a number of factors. Please move to a quiet location and relax: this will improve your chances of finding your baby's heartbeat.
How should it sound?
Your baby's heart beats at a rate of 120-160 beats per minute. If the heartbeat you are hearing sounds slow, you are probably hearing your own pulse. Your own heartbeat will probably beat between 60-100 times per minute.
You can find examples of the heartbeat recordings in the Education section of the Shell App.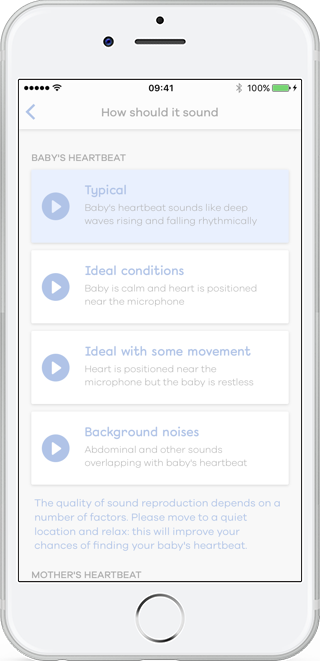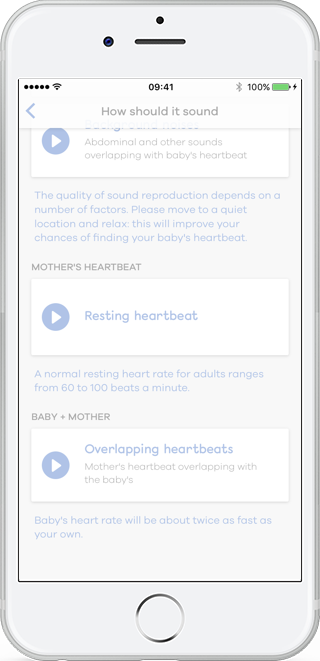 All your recording are saved in the app. You can easily access them and share them with your loved ones.