Your Leaf and Time will automatically track your night-time sleep. Since this is done automatically, there is no need for you to tell the device that you are going to sleep or put it in any kind of sleep mode.
Please note that Leaf automatically starts tracking sleep only from 9 pm till 9 am. Follow this link for more information.
All you need to do is remember to wear it to bed whichever way you feel is most comfortable. When you sync your Leaf or Time in the morning, you will get your sleep times displayed in the app and you will be able to edit them in case that your tracker hasn't gotten them correctly.
You will see your sleep duration for the previous night on your today's home screen as your last night's sleep is the one that will affect your day today.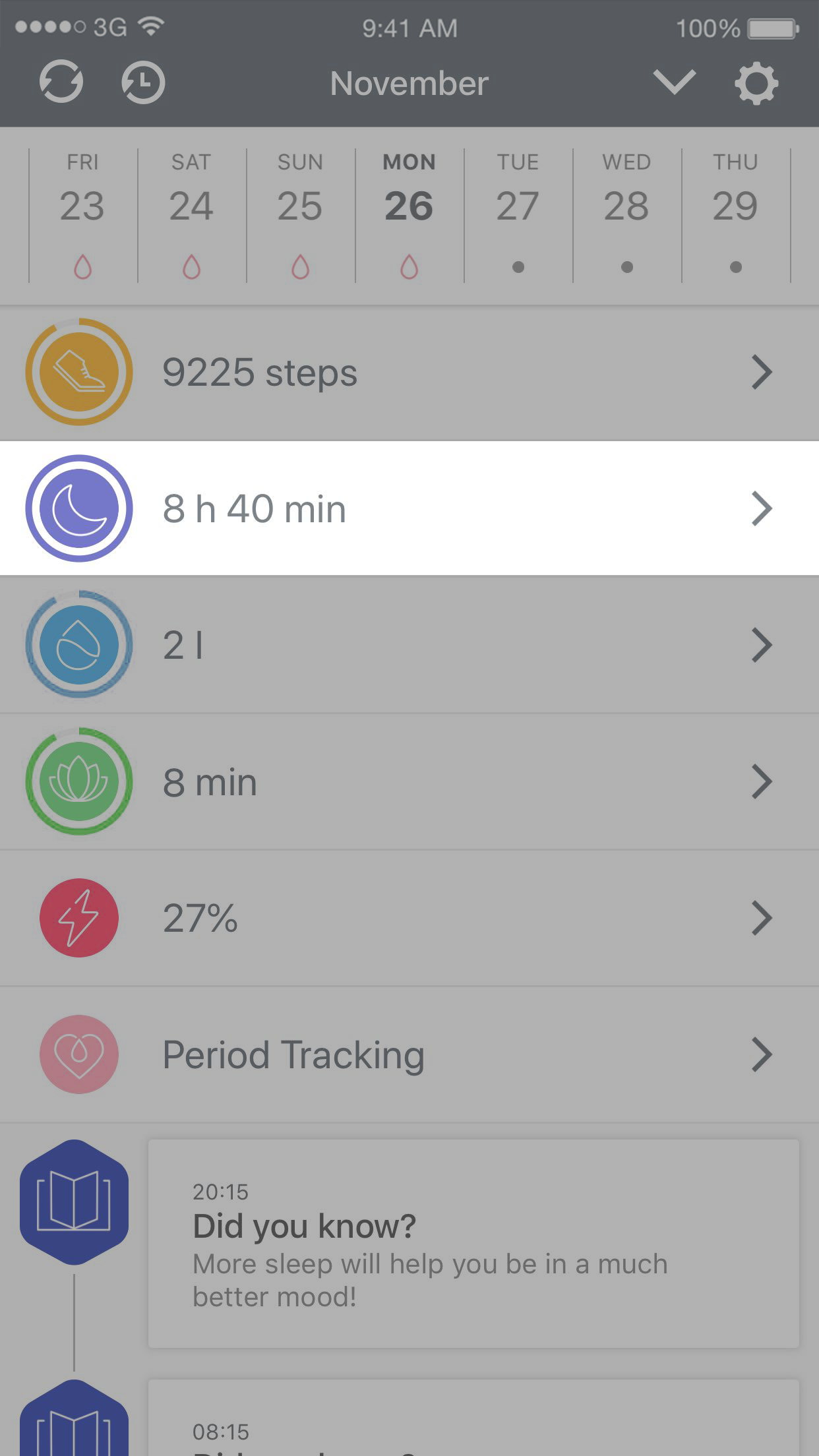 Once you enter your sleep screen, you will see the breakdown of your sleep for the night. If you slide your finger over your sleep graph, you will get more details about your night and see when you were in deep sleep vs. light sleep.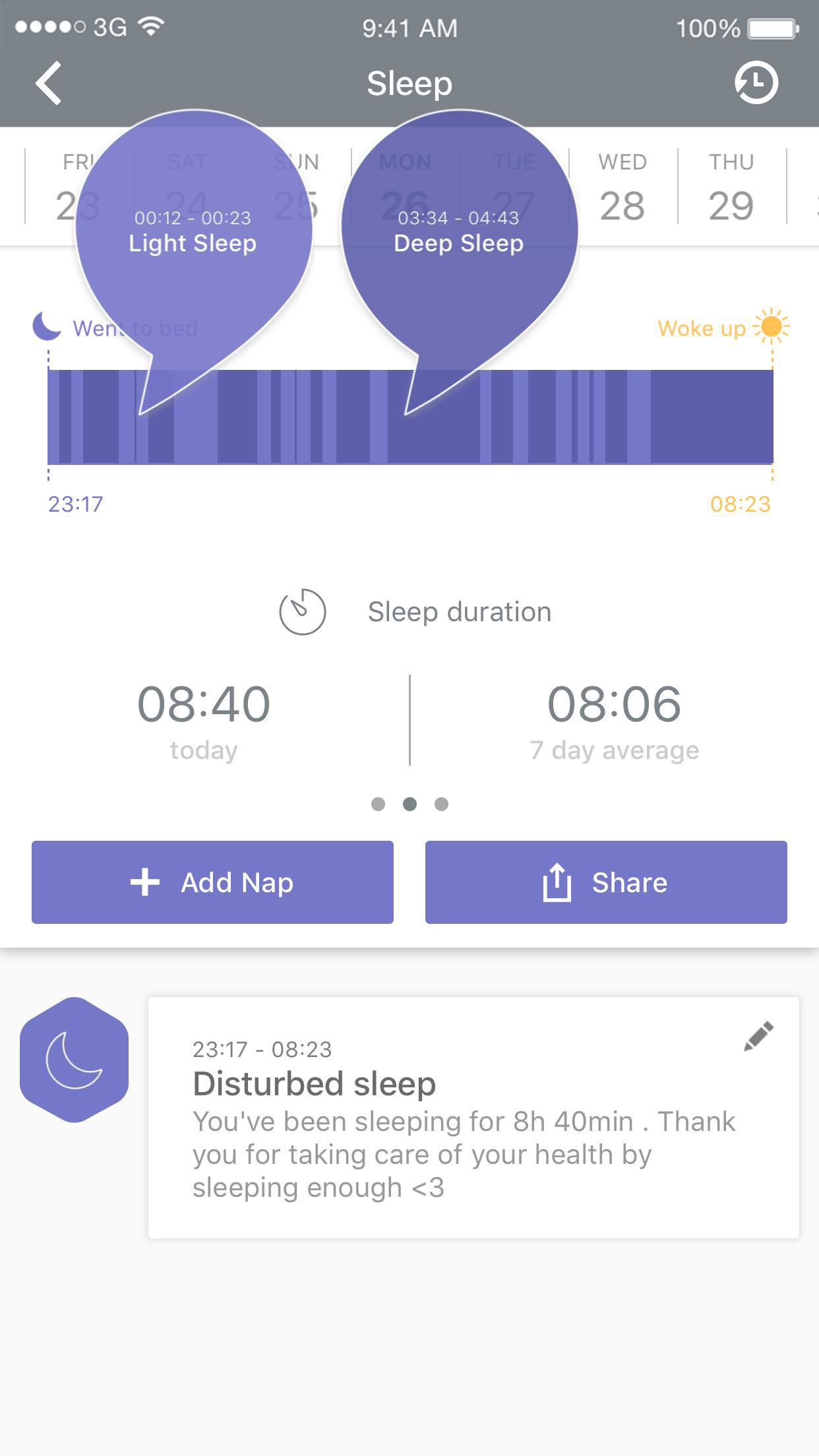 Under your sleep graph, you will see a card displaying how you did, compared to your sleep goal which you can set by pressing the star icon in the upper right corner.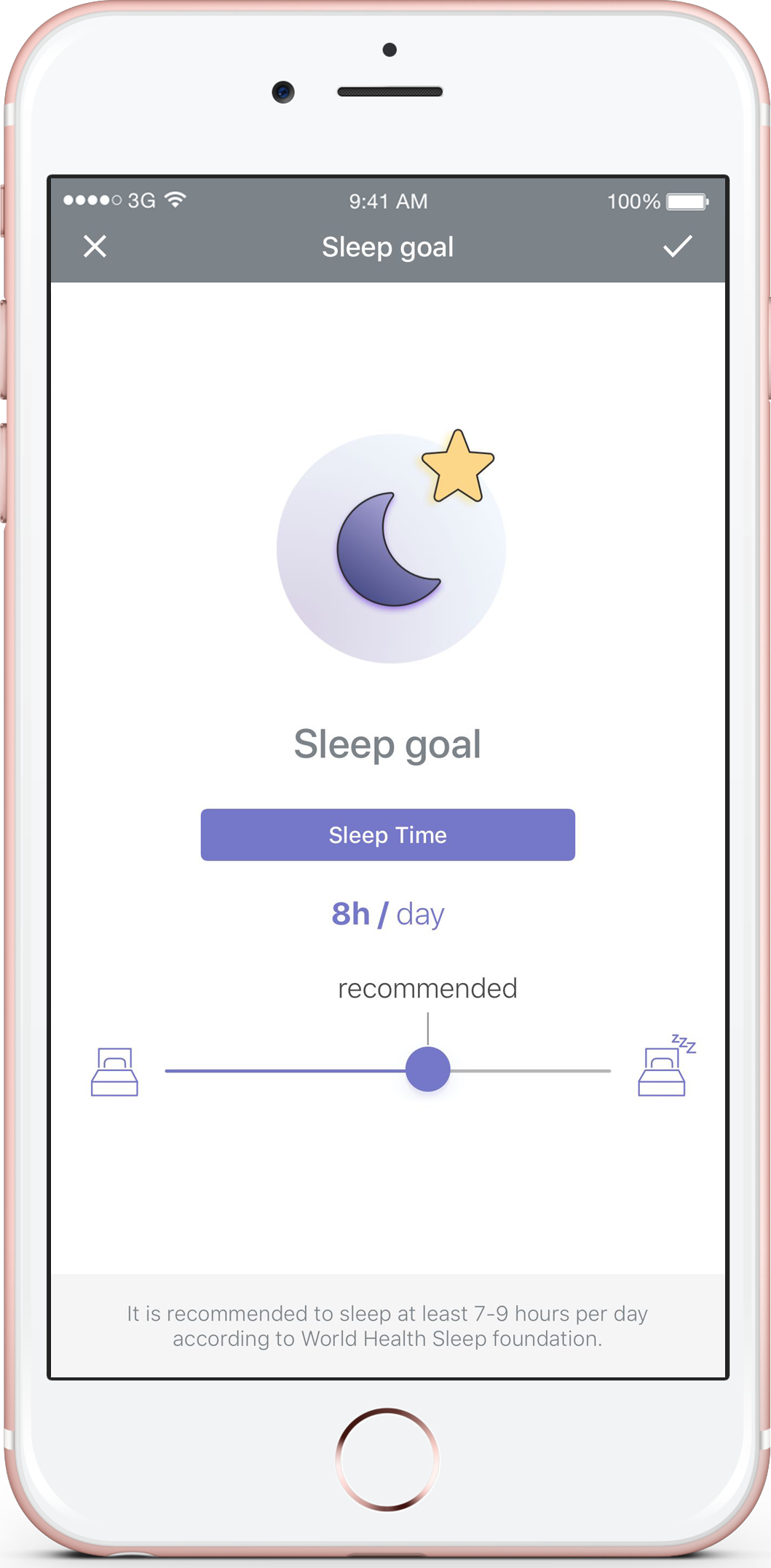 If you swipe left on where your daily sleep data is shown, you'll see your sleep duration for today and a 7-day average of your sleep duration.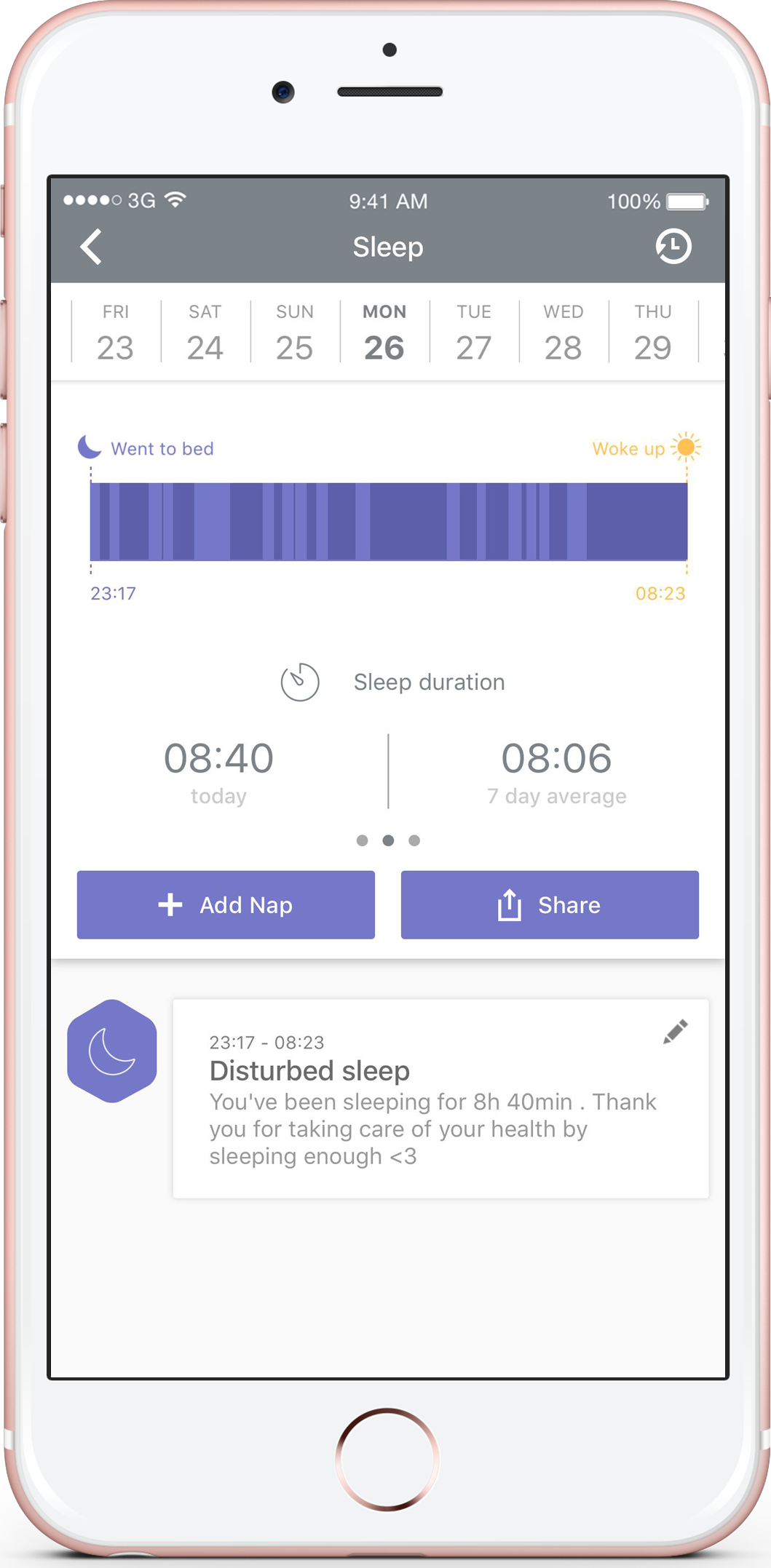 Swipe left again and you'll see the percentage of your deep sleep in last night's sleep and the 7-day average of your deep sleep percentage.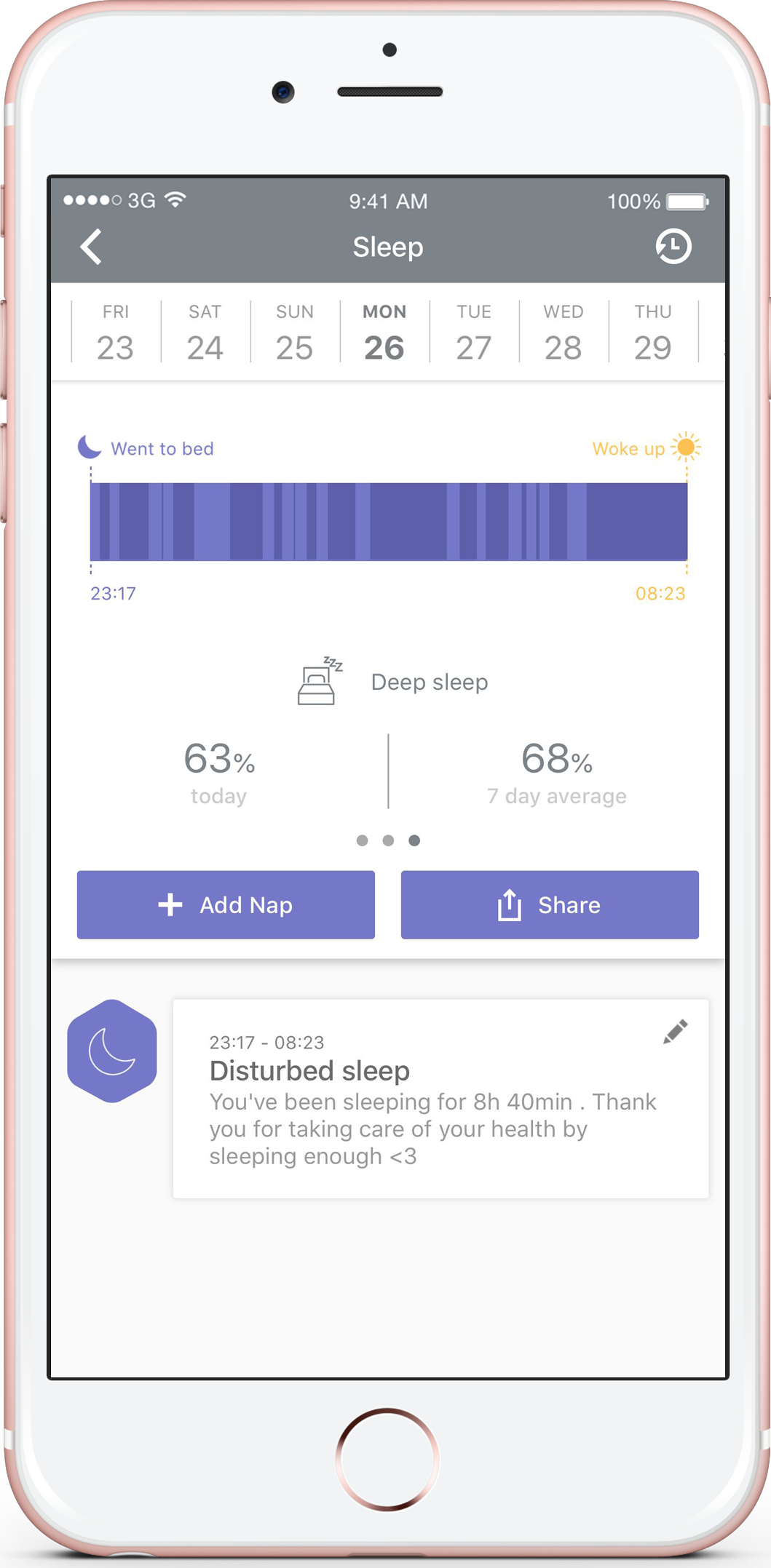 When you look below these cards, you'll see a card containing the sleep for last night. In the upper right corner of this card, you will see the pencil button which you can press to edit the sleep times and the Leaf's placement during last night's sleep.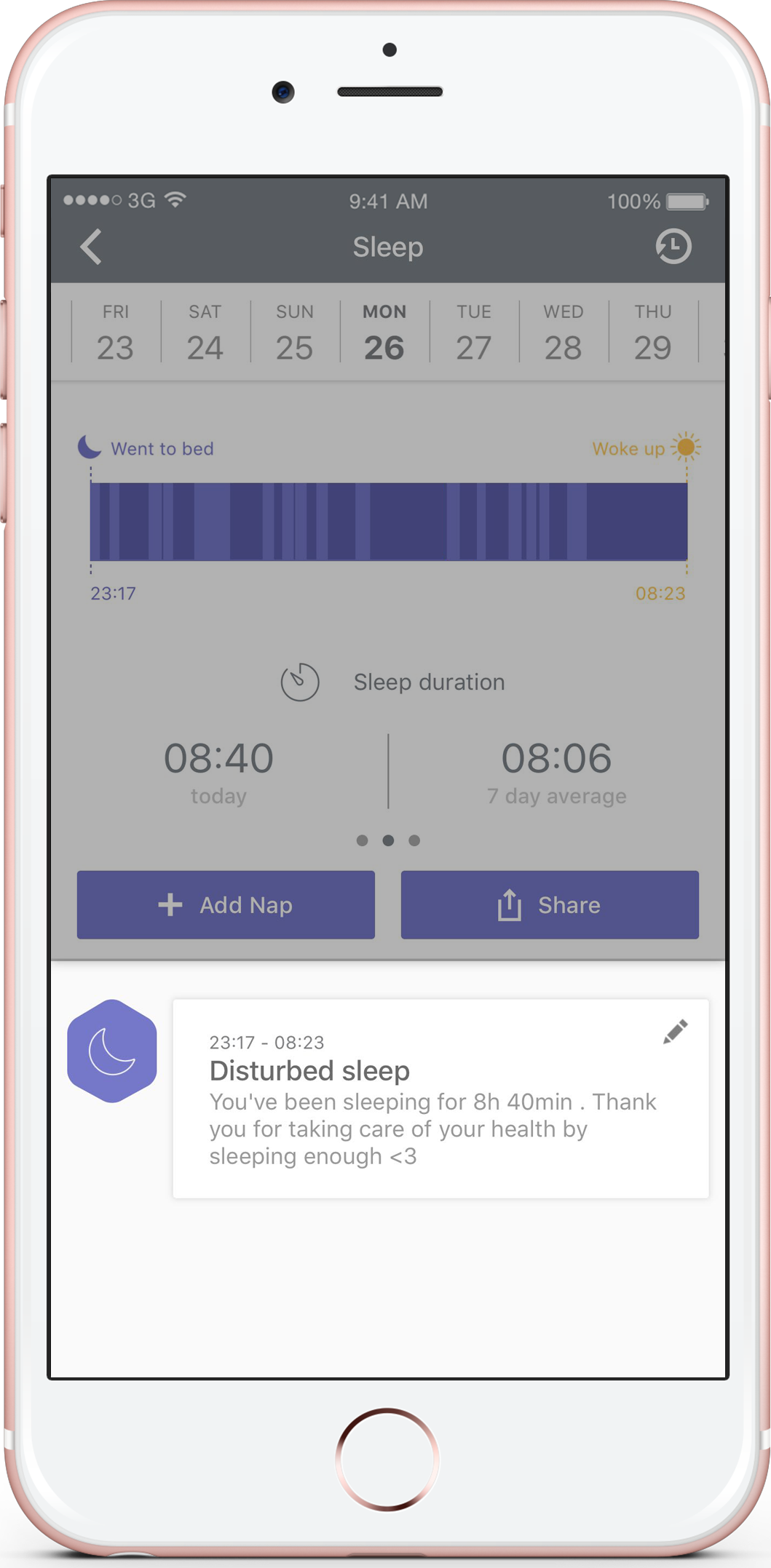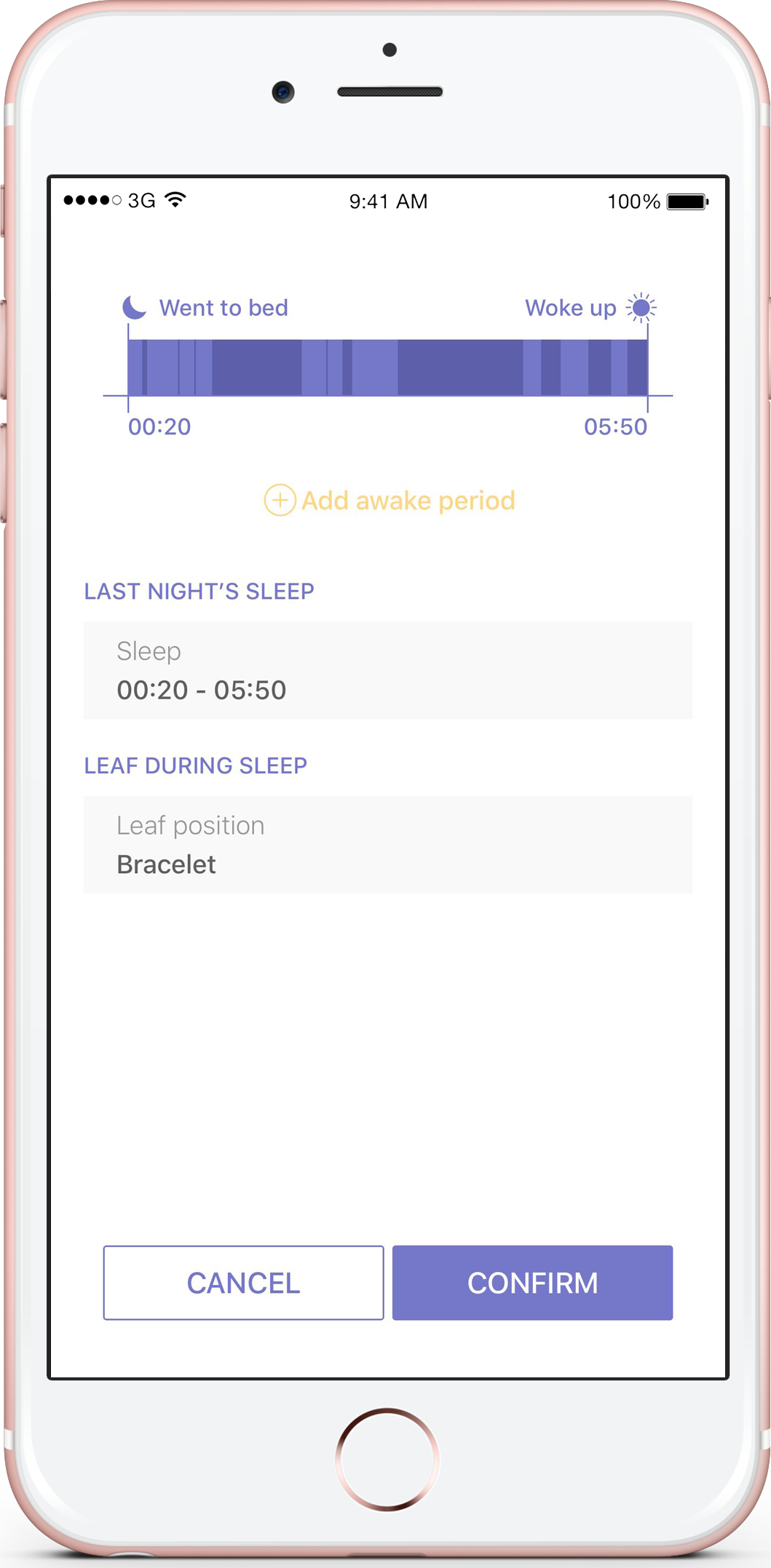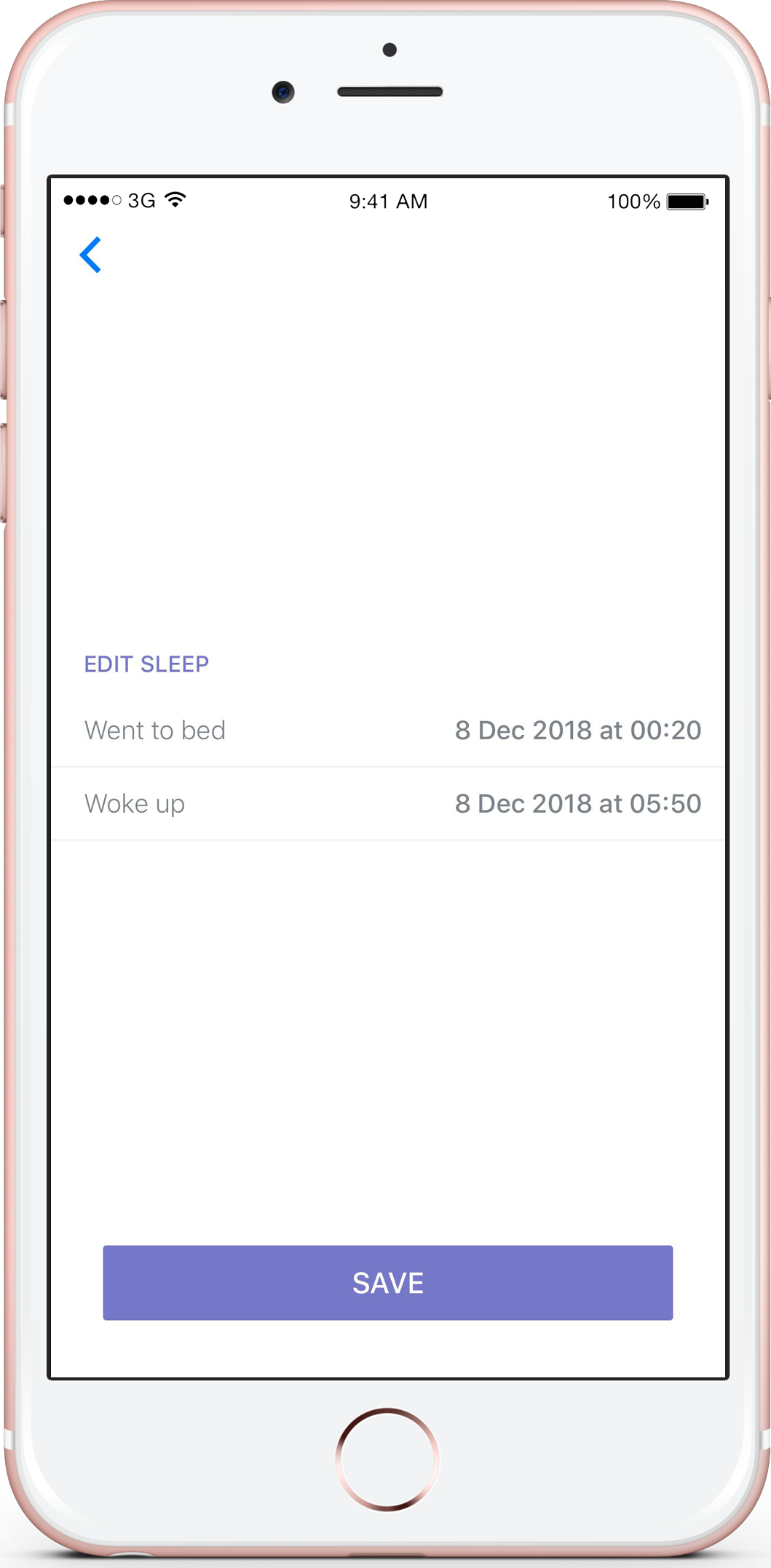 And if you want to share an especially good or bad night of sleep with your friends, you can use the Share feature! Once you tap on the share button under your sleep graph, you'll see a photo displaying your sleep duration and a motivational quote that you can share on social networks or a messaging app that you use. If you'd rather use your own photo, you can tap the camera button and use your own snapshot instead of the motivational quote.
This should be everything you need to know about the sleep tracking feature!