You can set your own drinking reminders within the hydration feature by selecting the bell icon in the upper right corner of the app/screen.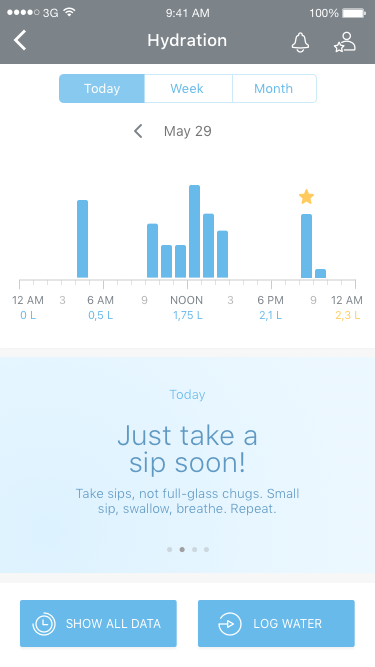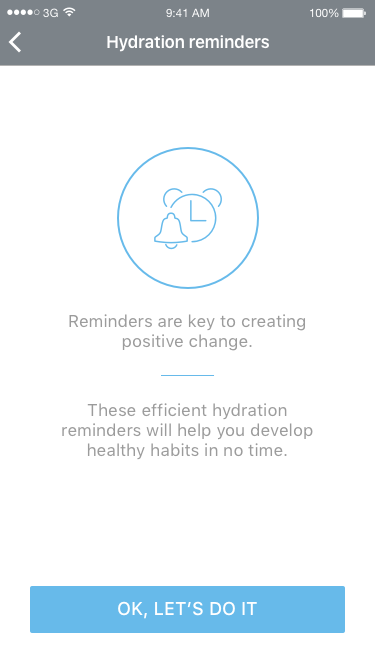 The reminders can be set at a 2-hour interval during the morning, afternoon and evening.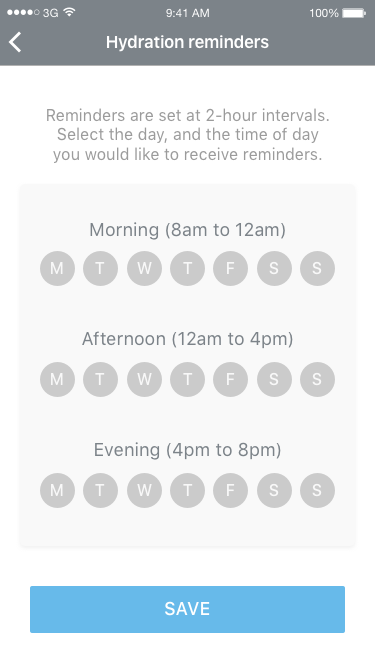 Once you save your reminders the app will send you notifications to drink more frequently in order to develop a healthy hydration habit.