The uniqueness of the Spring is shown in the app's ability to calculate your daily needs based on your lifestyle and data. Combining the Leaf and the Spring allows a holistic approach to your wellbeing.
From where you live to how active you are, your body's hydration needs are unique. Spring calculates your tailored intake goals based on your body's needs and your daily activity using artificial intelligence. Your hydration goal should be in sync with all these factors to help you achieve your unique goal.
On the Settings page, go to Goals and select your Water Intake. There, you will be shown your daily water intake goal that has been calculated based on your information.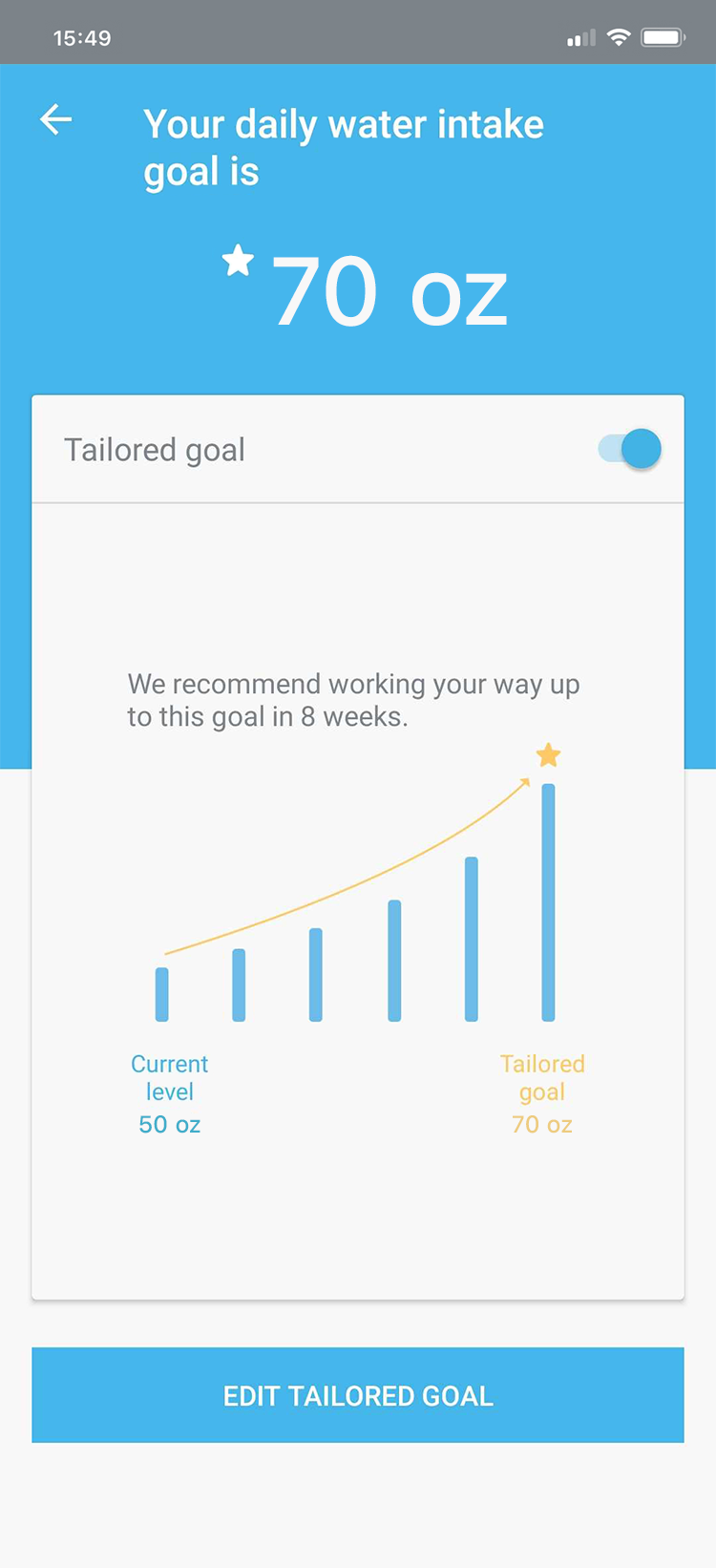 Now, you have to let Spring get to know you by filling in your personal information.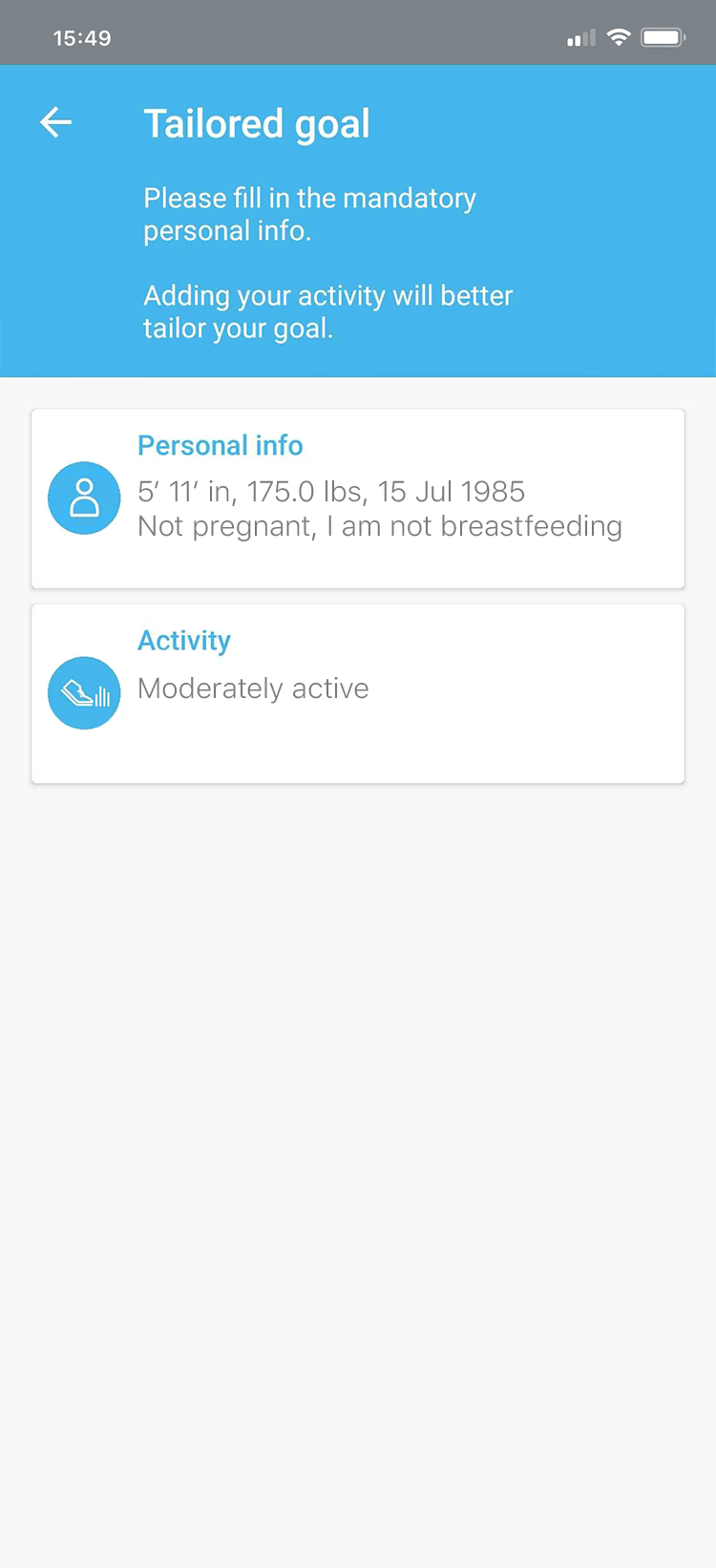 The water intake goal is tailored based on your activity level, height, weight, age and whether you are pregnant or breastfeeding. Your hydration needs will be different if you are expecting or breastfeeding so make sure you have filled this in too. On this page, you can also update your information if anything changes over time that you are using your Spring.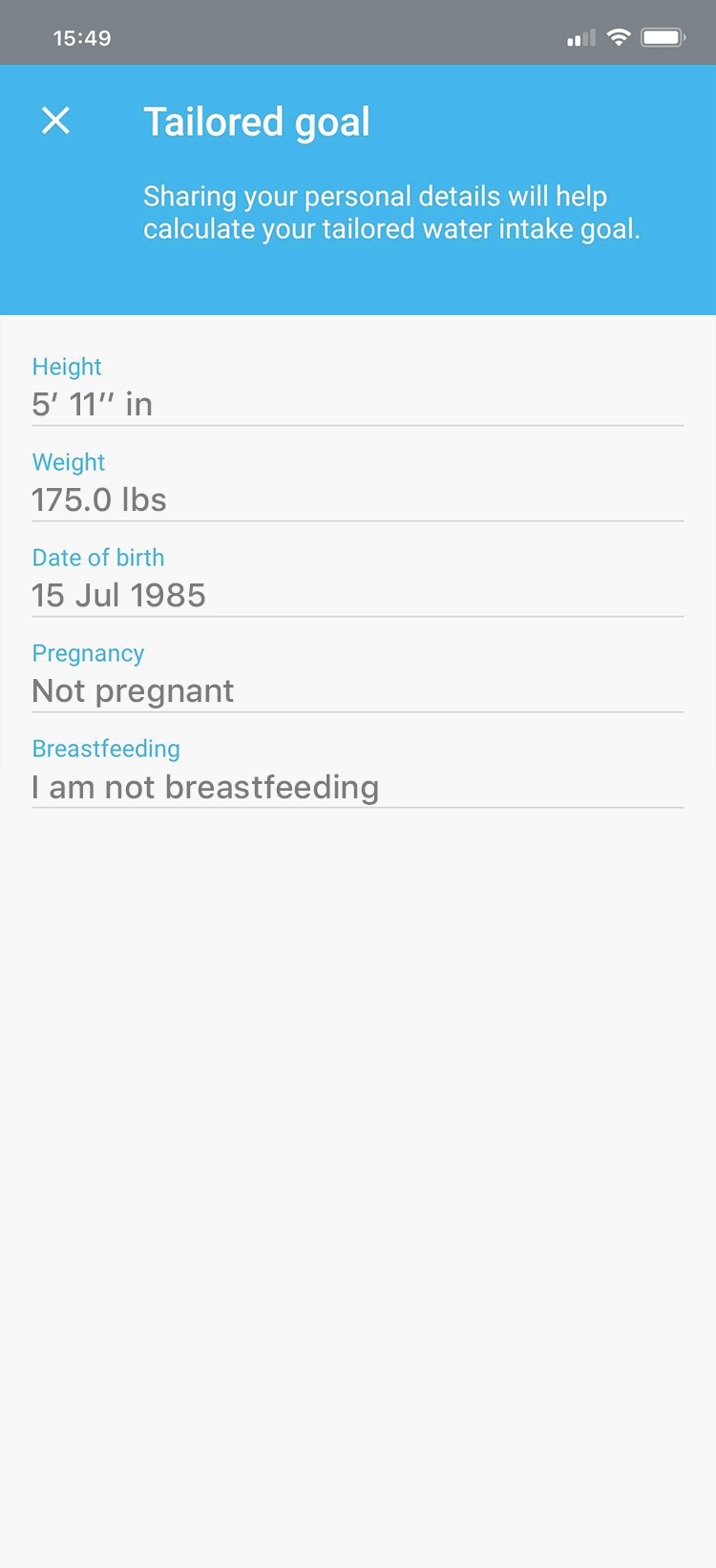 Spring will help you work your way up to your goal and your progress will be shown in a motivating graph.